international air travel index
IATI is an all online travel system integrator, providing a reliable and solid medium between agents and worldwide travel product suppliers.
IATI product range covers flights, accomodation, mass transfer, rent a car and other services related to the core travel services.
All IATI services are completely online, enabling a seamless and fast communication between product suppliers and sellers.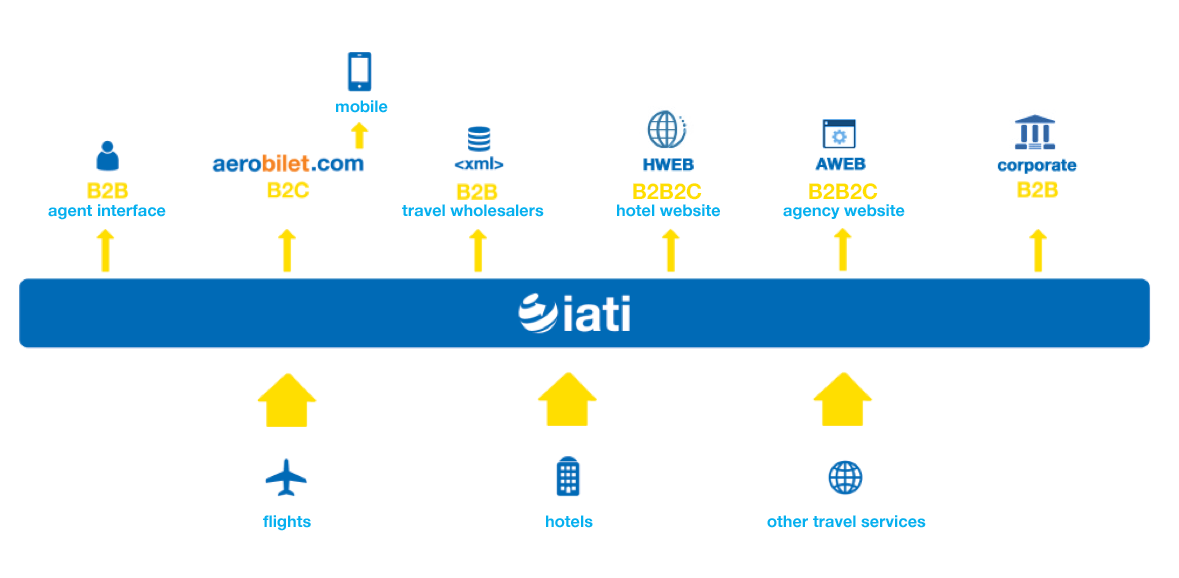 IATI provides a complete travel solution for travel agents with its fast and responsive product modules enabling them to compete with the ever growing travelling market.
IATI software consists of all the core modules that covers the agent's needs:
Ticket, Hotel and Transfer Search
Quickly find, compare and book the available tickets, hotels and transfers online.
Dynamic Package
Create flexible travel packages including flight, hotel and transfer with best prices.
Ticket Modification
Cancel/Modify or reissue tickets.
Reports
Various management and financial reports.
Finance
Realtime monitoring of account balances.
Invoices
Easily access to provider invoices and their status.
Sub Agent System
Creation and modifications of sub agents.
Client Database
Access to client information and editing.
News
Notification for important updates, campaigns or events.
Surveys
Quick feedback about the system and products.